Graduate Instructional Assistantship
Students who are admitted to the Communication Studies Graduate Program can apply for a Graduate Instructional Assistant (GIA) position. The application process for graduate assistantships is separate from the graduate program application process. Students who are interested in a GIA position must apply directly to the department as indicated in the instructions below.
Having an assistantship not only helps financially, but is also a career enriching opportunity for students who have an interest in leading and developing people. After an intensive training through the department's Teaching and Learning Academy, GIAs become lab instructors who co-teach "Fundamentals of Human Communication" (COMM 1310), a required course for all undergraduate students at Texas State University. GIAs may also work in other positions including speech coaching in our Communication Lab, assisting our Debate and Forensics advisors, or assisting faculty with their research or editor roles. One person is also selected each year to serve in an administrative role to assist the Basic Course Director. Most GIAs teach three lab sections; however, GIAs working in one of the other positions listed above only teach two lab sections.
With successful experience as a GIA and after completing 18 communication studies graduate course hours (six hours), you may be selected to teach your own sections of COMM 1310 and will be designated a GTA or Graduate Teaching Assistant. GTAs teach two stand-alone sections of COMM 1310.
Assistantship application priority deadline is April 15.
Benefits of Being a GIA
Being a GIA helps pay for your graduate education. Half-time GIAs work 20 hours per week and earn a competitive stipend. Out-of-state GIAs earn in-state tuition benefits and half-time GIAs are eligible for insurance benefits after their first semester in the program.
Being a GIA enriches your graduate school experience. It allows you to learn communication both as a student and as a teacher. Sharing what you know and teaching others helps build and reinforce your knowledge and skills.
Being a GIA allows you to foster close working relationships with faculty members and other graduate colleagues.
Being a GIA gives you skills and experiences in teaching and training others. If you are considering a career in higher education, training and development, organizational development, or another field where you will be responsible for leading and developing others, then working as a GIA will give you important front-line teaching and training experience.
The GIA Application Process
Applying to the Communication Studies Graduate Program does not mean you have also applied for a GIA position. Follow the step below to successfully apply for a Graduate Instructional Assistantship:
What is the Teaching & Learning Academy?
The Texas State University Teaching & Learning Academy (TLA) is a comprehensive training program for Communication Studies graduate students and adjunct faculty who teach COMM 1310: Fundamentals of Human Communication. It is held in both the Fall and Spring semesters, and is required for all COMM 1310 instructors.
COMM 1310 instructors are trained to teach students how to develop communication skills in interpersonal, small group, and presentational speaking contexts. This training includes lesson communication skill development, and instructional communication theories and principles. COMM 1310 has been recognized by the National Communication Association as a Program of Excellence. Much of this distinction came from the training our instructors receive during the TLA.
Being a new instructor may seem overwhelming, but TLA provides instructional tools to prepare instructors for the incoming semester. TLA training is continued over the semester with "Just-in-Time" workshops that help instructors achieve continued success as a COMM 1310 instructor.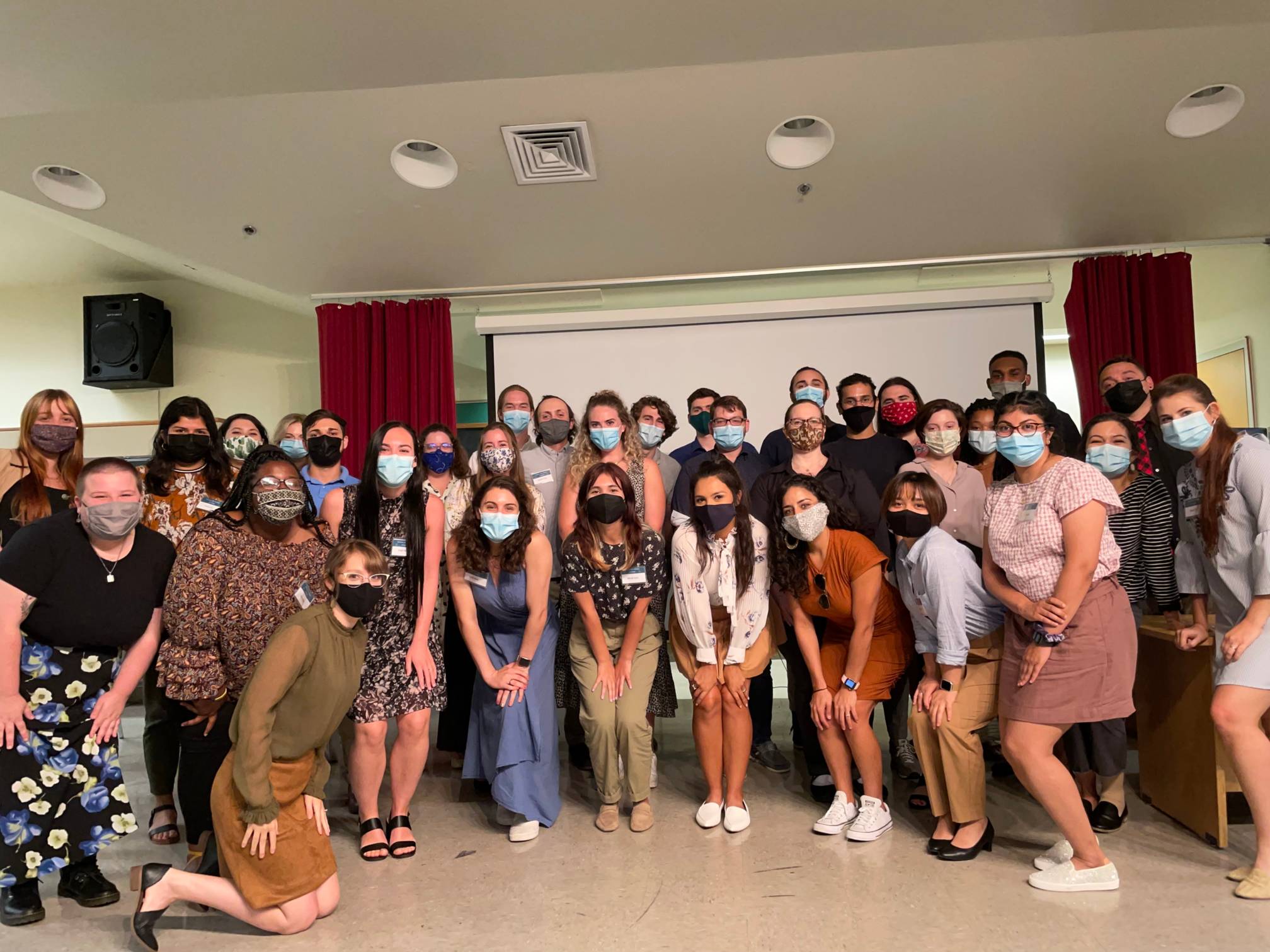 Mark Paz II, M.A.
Senior Lecturer & Basic Course Director
Office Location: Centennial Hall 320